Advent In Full Color (Congregational Use: 100 to 500 Members)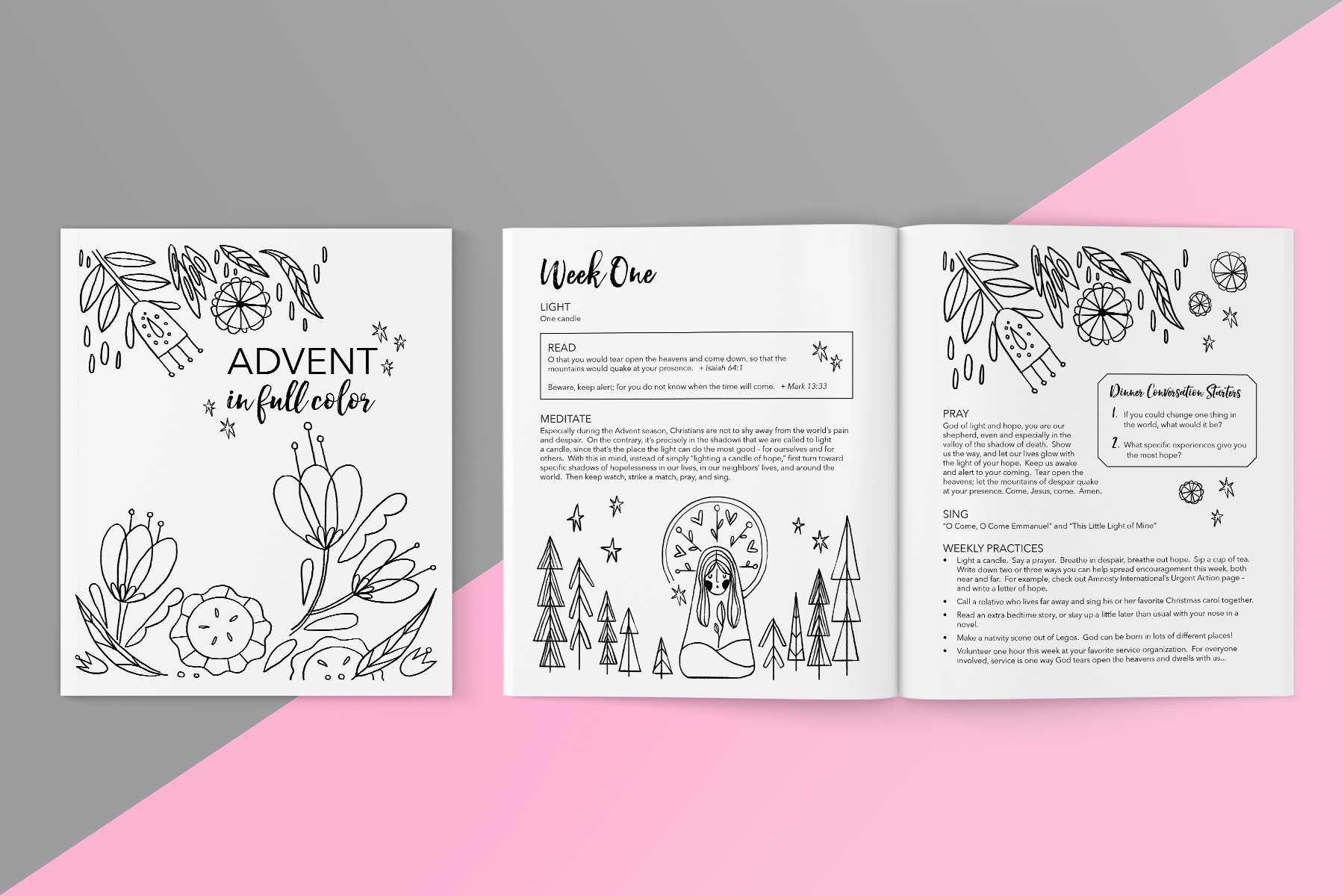 Advent In Full Color (Congregational Use: 100 to 500 Members)
Imagine journeying through this Advent with poetry by Mary Oliver and Howard Thurman, fresh daily practices for you and your congregation, vivid scriptural passages, and accessible, bite-sized meditations on the season's key theological themes - all wrapped up in an interactive, intergenerational coloring book by renowned illustrator Jordan Sunburg of Tin Cup Design!
Introducing Advent in Full Color, a modern and theologically rich devotional coloring book that evokes the season's deeper meanings and mysteries, featuring devotional poems, meditations, and practices.
What's more, Advent in Full Color includes an editable page on which you can enter your church's name, upcoming worship services, and other events before printing. The result is a devotional that looks and feels like your own, organically integrated into the life of your congregation.
Files: This listing is for a downloadable PDF and comes with printing instructions. Please note: you will not receive a physical product as this is a digital download.
Finally, Advent in Full Color is for personal/congregational use only, which means this booklet may not be reproduced commercially, duplicated, or resold :)